SEAL SITTERS EVENTS
Seal Sitters MMSN has become well known for the education we provide to the public, not only while protecting marine mammals on the beach, but also via high profile public events.
There are many issues that affect the health of Puget Sound and the marine life that calls its waters home. At the forefront of these concerns is marine debris and pollution.
Click on the thumbnails below to visit dedicated pages about events which help protect the marine life of the Salish Sea. Make sure to visit the Year of the Seal page to see a video of the creation of the bronze statue,
Sentinels of the Sound
from concept to installation.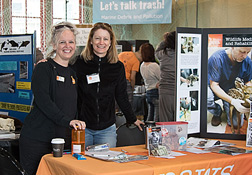 FLIPPER FEST

In 2015, Seal Sitters hosted "Flipper Fest", an educational outreach event at the Alki Bathhouse. 14 organizations participated - including area marine mammal stranding networks and groups focused on the Puget Sound environment, marine mammal education and marine life rehabilitation.
Learn more.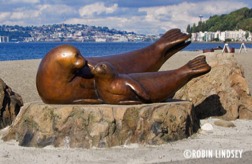 YEAR OF THE SEAL

In 2013, Seal Sitters completed a grant project entitled "The Year of the Seal". The intent of the educational project was to raise awareness about the health of the Salish Sea and its marine life.
Learn more,
including a video showing the intricate step-by-step creation of the bronze sculpture.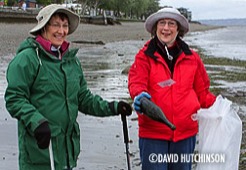 BEACH CLEANUPS

Seal Sitters sponsors annual cleanups of West Seattle beaches. Volunteers from all over the Puget Sound region donate hundreds of hours, removing dangerous trash from beaches and surrounding sidewalks and streets.
Learn more.